How to Buy a Baby Growsuit & Onesie
The art of dressing your sweet, squirming new bundle of joy is a skill most new parents find challenging when first handed their child. How to manage little hands and arms making it into tiny sleeves, the best technique to wrangle chubby knees and feet into the legs of miniature clothes and what press studs should look like when they are actually lined up correctly, are lessons quickly learnt through tired eyes. The perfect piece of clothing that equips your little one for day or night is the growsuit.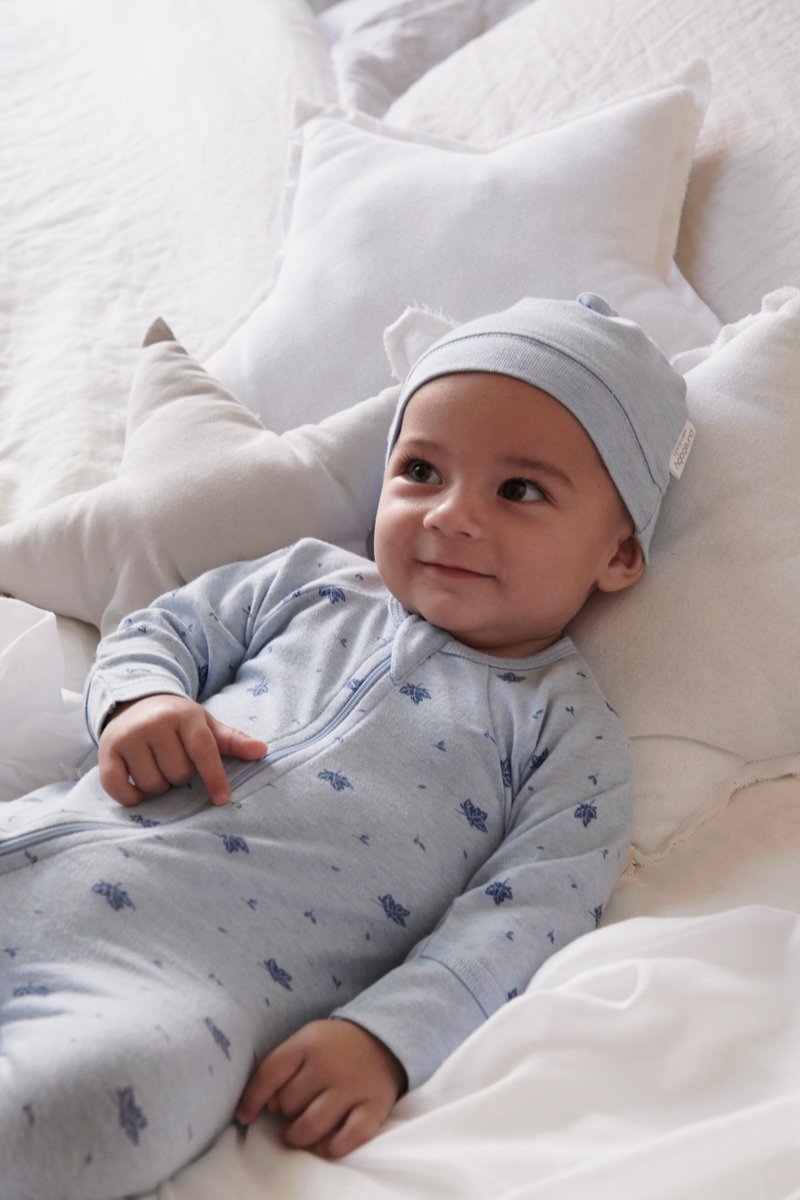 What is a Baby Growsuit or Onesie?
A onesie, also known as a growsuit, is an all in one suit—beautiful and functional, which celebrates the simple art of easy, comfortable dressing.
• A double way zip for easy dressing and changing
• Zip cover panel to protect soft skin from catching
• Long sleeve style with optional fold over mittens
• Covered feet for cosy comfort
• No fiddly buttons or press-studs
• Made from soft organic cotton which allows new skin to breath
A growsuit forms the basis of an essential wardrobe for your little one. All our growsuits for baby girls and baby boys are designed for easy dressing of a newborn. This adaptable basic can also be layered with a soft rib singlet for protective warmth. Made from 100% organic cotton, care for your growsuits with a gentle cold machine wash for the best long-term wear.
How to fit a baby growsuit or onesie
Check the length of the growsuit by laying it underneath your baby.
Ensure that the legs are not too tight and that there is some room for baby to grow into the onesie.
Check that the neck isn't pulling down, as this indicates that the length is too short.
Ensure that it is easy to open and close around your baby's legs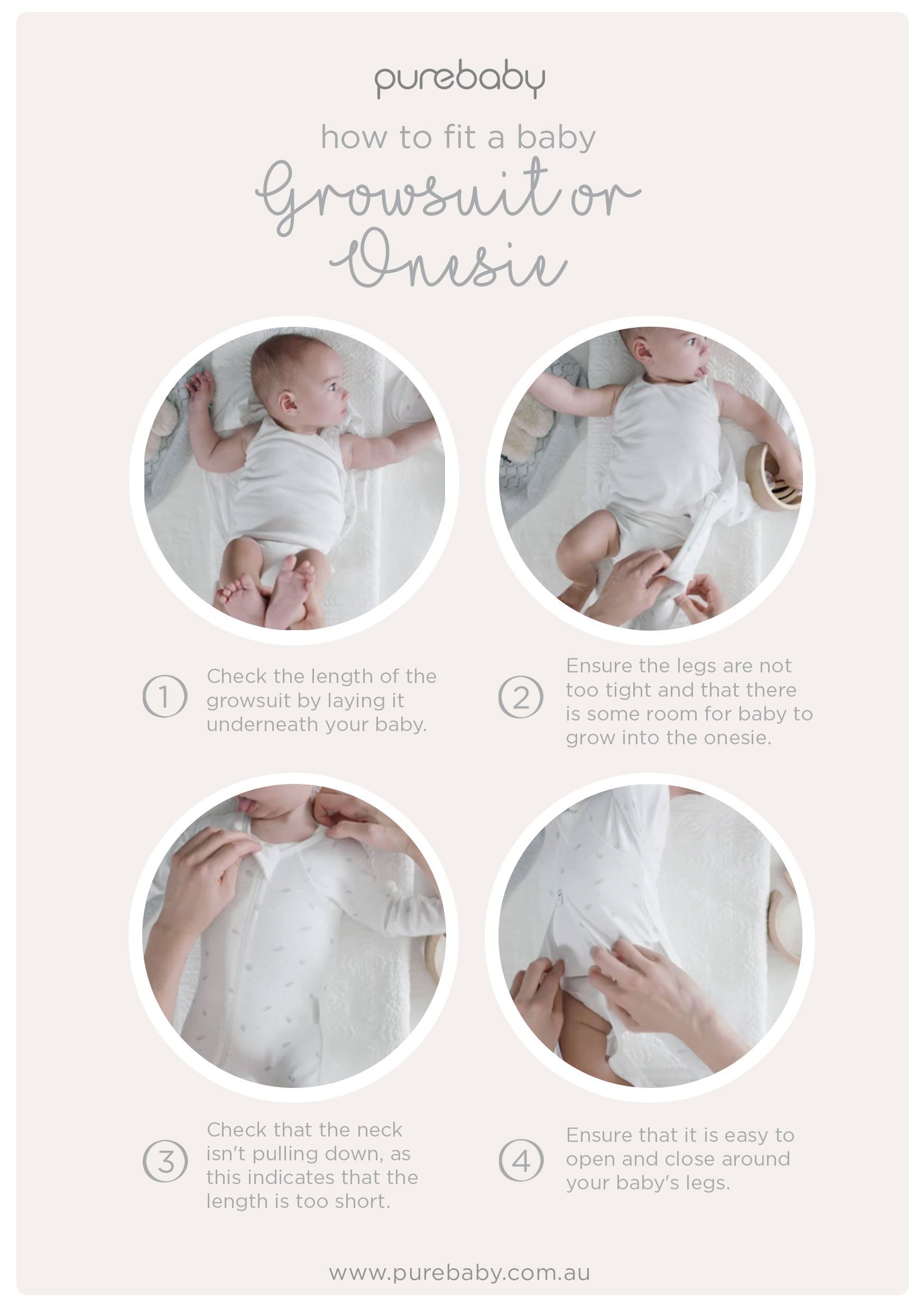 To ensure your little one can't wriggle out of their clothes, always select a size that allows for a firm fit. As babies grow so quickly, often age is not the best indicator of size, therefore our size charts include a weight and height guide to help you choose the perfect fit.